I, Autumn Gold, am the Harvester.
I first have a question …
Who can understand the mysteries that follow?
Mysteries that look like a "hole" but are anything but hollow.
This is my message about the coming Great Fall …
Your personal invitation to the Red, Green, or Blue Ball …
Notice your ticket is good for only One Ball …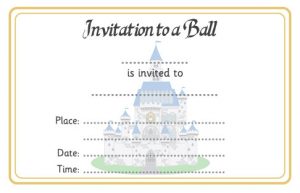 It's your Free Will admission …  "So Come One and All" …
The masses continue to awaken but many have not even attempted to open their eyes …
So, now it is time for my Autumn surprise …
I, Autumn Gold, on my way now in guise …
What is my meaning of "guise" do you ask?  
This is what I mean in this mystery to bask:
"My external form, appearance, or manner of presentation, typically concealing my true nature of something."
What is the "something" in my external form, appearance or manner of presentation that conceals my true nature still?
That is for me to know and you to find out through Free Will.
Even though I "Wish You Well", there isn't much more I can do or tell … for the Clock of Seasons has gone                        Tick Tock … Tick Tock …
Now is the time to "harvest my flock" … by separating wheat from the chaff …
When you see what I do in my final play … I know you will finally laugh …
I'm the Trickster's Hoax with my bag of "tricks" that moves you all along…
Let's move along as we sing a song which tells us there's nothing wrong …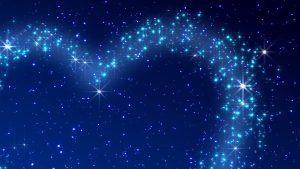 My Stars
by Gabrielle
copyright 1990
Be a Star … Be a Star … When you don't know who you are …. Be a Star … Be a Star … Be a Star …
With a message loud and strong … We're all right … nothings wrong … Be a Star … Be a Star … Be a Star …
Do you know who you are … You're a Star … You're a Star … I'm a Star … You're a Star … We're all Stars …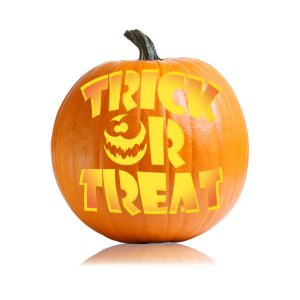 Do you remember as children the treats on Halloween  …
They were the  best treats you'd ever seen …
First, you would say "Trick or Treat" in order to get the treat you would eat.
I tell you true no more tricks at this time …
If you read and then try to understand this rhyme …
 I am just waiting to hand out only "treats" …
They are treats you will surely love to eat.
The treat is coming so hang on tight …
My treat will come like "a thief in the night".
It has been said before on this blog in many ways …
that the time is coming to end these crazed days.
If you look all around in the sky and on ground …
My clues have been scattered like leaves all around.
You will see why the story cannot go on much longer …
The signs of my times are getting much stronger …
A "clue" in the heaven's will soon come to pass …  the birth of the child is coming so fast. 
"Now a great sign appeared in heaven:
a woman clothed with the sun, with the moon under her feet,
and on her head a garland of twelve stars.
Then being with child, she cried out in labor and in pain to give birth."  
The Mother and Child await their travail while the Red Dragon sits waiting with his long nasty tail. 
One child will be taken by Red Dragon so vile … this one child will have to stay with Him for awhile …
The other child born to Mother safe will stay … This child will heal and be on an "illumined pathway" …
The Red Dragon Master whose time is quite done …
The Red Dragon Master who thinks "HE" has won.
For You A Riddle in Time Once Again Has Begun:
The "He" is in "She"
The "Male" is in "Female"
The "Man" is in "Woman"
The "Her" is in Teacher
and the mystery book of ESTHER could be translated as Este Her or "This is Her" … 
Could I have written this book so long ago?  … I am sure no one will ever know.
Oh my, oh goodness me…how this will change the Tree of Life's Tree. 
The Mother and Child with Stars, Sun, and Moon … the Milky Way will make you swoon to a tune …
So, hold on tight … this will happen quite soon.
Go back to my blog written in an Autumn time before … where three worlds were described … That time opened     "three" doors …                                                        
                                                             You were asked a question "Which World Will You Choose?" …
Is it Red, Is it Green, Is it Blue …
The Red World is coming and what is it called?  
The Red World that spins like a big fiery ball.  
This world is for "dark hearts" whose lives have no light …
This world is now coming soon to be in plain sight.
 The Green World is for healing and comes riding along too …
with the Red World on Fire, called "Ninny Boo Boo". 
(Are you scared yet?)
No reason to be if you take this ride with me.
For hearts that are "good" but have not healed the child …
There will be a safe place for them to abide … a place they will never have to run and hide.
The Green World will heal with the Blue World of the Mother right beside.
See the Green World of the 777 at link below:
http://www.mysticinnofthe7thray.com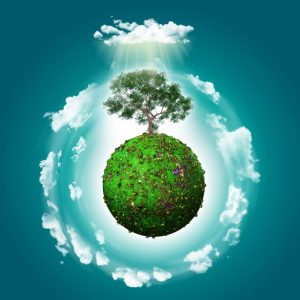 The Green World of Healing the Children whose number is 777 in the Fourth Dimension
Side-by-side with the Blue World as the Hopi's foretold … A prophecy misunderstood, but worth more than gold …
The Blue Star they saw called the Ka-chi-na … is friend to my "little stars" dear …
The Blue World will welcome the children … the children without fear …
The Blue World is full of light like "day" … a peaceful place for children to dream and play.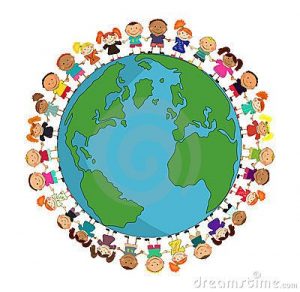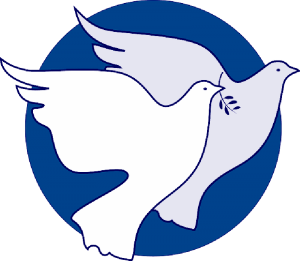 The Blue World of the Power Child whose number is 888 in the Fifth Dimension
Stay tuned for more insight into the Blue World to come.
So again, the question is asked from Mother to Child … "Which World Will You Choose?" 

Is it Red, Green, or Blue? … the question is  asked for it's all up to you.  
There isn't much time now before Humpty's final Great Fall …
for "His Story" is about to fall off the wall and "Her Story" will start with the Great Big Blue Ball.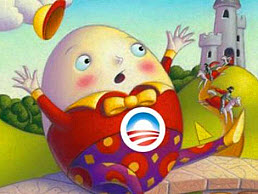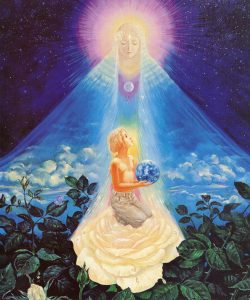 WITH A WAVE OF MY HAND … ALL WILL STAND STILL …
THEN STOP … THEN EXPAND…
Its time to wake up and answer My call …
Which World will you choose, My Child? …
The Red, Green, or Blue Ball …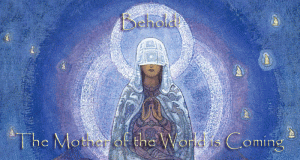 My final words to you to complete the mystery …
"Mountains will move …
Bells will ring …
The people will sing …
It will touch every living thing" …
Now that is "SOMETHING" for your Free Will to contemplate!
Wishing You Well, Autumn Gold